CONFERENCE OF NIGERIA TRADE ASSOCIATIONS (CONiTA 2019) Conference Highlights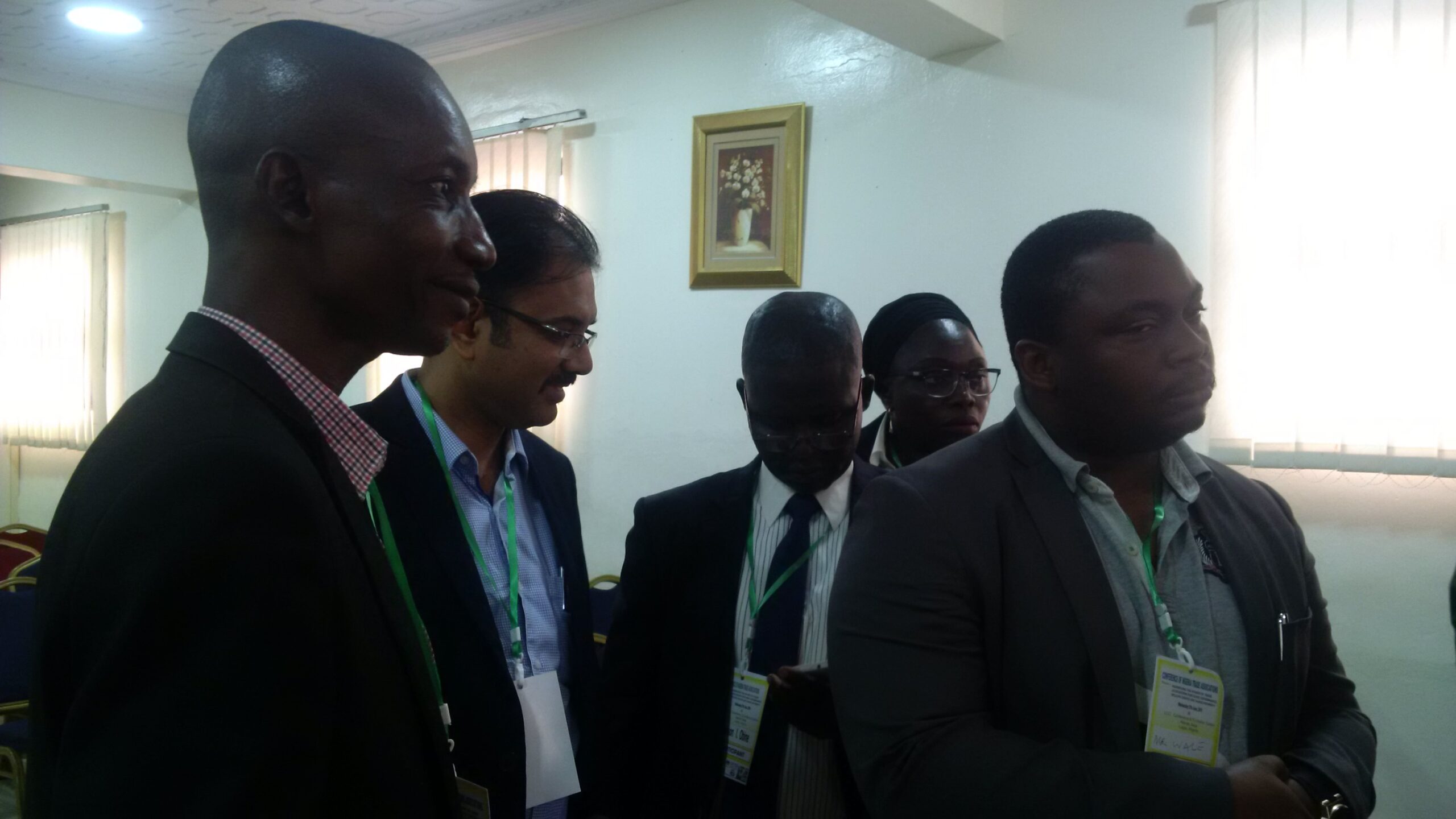 The 2nd edition of the Conference of Nigeria Trade Associations 2019 with the theme Convergence of Informal Sector and Trade Associations for Sustainable Development held at the LCCI Conference and Exhibition Centre, Lagos, Nigeria on Tuesday 25th June 2019 stared off on a good note with unprecedented number of attendance making it the largest gathering of diverse trade associations in Nigeria. The Conference brought together a great number of informal entrepreneurs, business executives, government agencies, media practitioners and trade associations across diverse sectors in Nigeria and has remained first of its kind in Nigeria.
The aim of the Conference among others is to identify the modern ways of assessing sustainable practices among trade associations and in the informal sector across industry for inclusive growth; to harness their common potentials; tax and income generation, establish enabling policies and recommendations for sustainable development to achieving the United Nations Global Goals locally.
Mr. Alexander Nwuba, Executive Director of Conau Global in a keynote address represented by Mr. George Godwin extoled the palliative activities of the informal entrepreneurs. Mr. Nelson Obine, Executive Director, People Planet and Profit Media who doubles as the Co-host driving the focus of discussion relegated analyses that defines informal sector as the 'large volume of self employed in developing countries who are engaged in small scale labour -intensive work; often regarded as unemployed or underemployed. Obine emphasized deeply that such is not the case of Nigeria, today, the informal sector operate under some form of government laws and regulations that generate income to the government; they obtain at costs operating licenses, permits, signage, registered business names and registered premises. In Nigeria, the informal sector is dominated by a large number of small scale production and service activities that are sole proprietors, partnerships, co-operatives, and even private limited liability companies who are also members of different trade associations. He adduced the causes of rise in the informal sector to the increased tax burden and regulation in the formal economy, government failures, inflation rate, high interest rate on loan and increasing unemployment rate in the country.
He highlighted the characteristics of trade associations and the informal entrepreneurs and noted the thriving force and challenges bisecting the informal sector which are similar to problems militating against the sustenance of trade associations. As of 2018 informal sector are said to contribute over 65% of the nation's GDP and accounts for over 70% of the working population. Today they make up to 80% percent of new jobs in Africa; in spite of these strides they are often neglected by government. The spate of kidnapping, insurgency, change in climate change, high cost of alternative source of energy resulting a fall in income affects everyone. Every entity operates under one economy which is practically the ground of convergence; it imperative for all and sundry to come together as a forum to address the bothering issues of the economy for inclusive growth, if we must achieve the sustainable development goals.
Avid speakers including Mr. Ajepeaiye Nurudeen of National Electronics Technician Association of Nigeria, Mr. Aderoju Babatunde of Professional Carpenters and Furniture Makers Association of Lagos, Adenike Opebi of the Lagos State Chapter of Rentals Association and others enumerated several problems faced by informal sector ranging from: poor infrastructural facilities: irregular power supply, low patronage, low capital base, high interest rate and lack of training, inadequate equipment, bad business location, credit sales, lack of good working environment, difficult customers, lack of patronage from the government, local government harassment and poor economy.
Mr. Wale Thompson while feeding questions on-behalf Mrs. Taiwo Abiose, Head of Entrepreneurship at the Lagos State Ministry of Wealth Creation and Employment shared the visions and achievement of the ministry and reiterated that the informal sector has the potential to provide the needed impetus for employment generation, wealth creation and the existing policy responses to growth, thus they aligns with global goals number 8; decent work and economic growth and goal number 10 reduced inequality. In driving honest discussions Ms. Adeyemi an informal entrepreneur decried duplication of trade association in the same discipline and the continued attention accorded them by government agencies; this parochial play by the government will not drive membership, benefits and growth. She beckoned on the government to consider the informal entrepreneurs in their day to day demand for services, maintenance and procurement decisions.
The One day conference was climaxed with recommendation of sustainable solution as follows:-
(i) there should be emphasis on the informal sector's role in Nigeria's development policies; as Sustainable solutions. (ii) making data on the informal sector available for in-depth analysis;(iii) operate mechanism for inclusion of the informal sector in national income accounting;(iv) financial and technical support of identifiable informal-sector activities such as, retail trade, small-scale home-based manufacturing activities, and services;(v) observing that majority of the informal sector operators are women, special consideration should be accorded them to ensure that their peculiar interest and characteristics are taken into consideration; and (vi) Capacity building by the states, local and federal government agencies should be included and pursued as part of their initiative.
Another participant Mr. Lanre Bayewu stressed the importance of large scale production in order to excel in a competitive market which the bigger conglomerates are enjoying today. The conference came to a closewith a call on many other trade and professional associations to join the gathering in next edition, come 2020.
Sign: Management CONiTA 2019
CONiTA 2019 SPONSORS AND PARTNERS