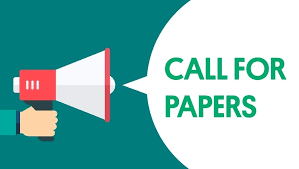 Our Slogan-: Harnessing the Power of Trade Associations for Good Governance, Inclusive Growth and Shared Prosperity.
Call for Papers
Authors are invited to submit their full papers in English on original work for publication and presentation at the year 2022 CONiTA Conference. Abstract submission opens from Monday, January 10, 2022. This year conference shall be held quarterly. It is a two-day event; day for 1 for paper presentation while day 2 is for empirical evidence and site visits. It is a hybrid event engaging virtual and in-person attendance at Venue: LCCI Conference and Exhibition Centre, Alausa, Ikeja, Lagos; to be followed by an annual capacity building for trade associations management. The date and theme for the year is:-
1st Quarter (Theme): The Place of Small and Micro Enterprise for Inclusive Growth with the African Continental Free Trade Area (AfCFTA). Date: Thursday – Friday 28th -29th April, 2022.
2nd Quarter (Theme): Prodigy of Health, Finance and Productivity for Nigeria Trade Associations. Date: Thursday - Friday 5th-6th August, 2022.

3rd Quarter (Theme): Vocation and Creativity Enhancement for Sustainable Development. Date: Thursday – Friday 15th -16th December, 2022.

The Sub-theme:
· AfCFTA: Local strategies for global competitiveness
· Overview of trade associations and business groupings; the case of Nigeria.
· Opportunities available for trade associations and chokings of local SMEs
· The Inclusive way to promote shared prosperity across trade associations
· Productivity and Economic Sustainability: The role of Nigeria Health System.
· Health and Economic Sustainability in Pandemic Times: Banking Sector role.
· Productivity & Business Dynamics through the lens of COVID-19: Nigeria Case.
· Entrepreneurship and Sustainable development: The Place for Creative industry in Nigeria
· Roles of development organizations and Growth of Creative Economy
· Vocation & Creative Industries: Networking and Marketing Opportunities in modern times.
All submitted papers will be peer reviewed by high level panel. The authors are requested to submit full paper of the original and unpublished work not later than two weeks to the date of commencement of the conference in respective quarters.

Instructions to Authors

1. Authors are invited to submit their full papers in English on original work intended for presentation at the Conference. Paper acceptance will be based on full paper submission.
2. Papers must have relevance to one or more of the sub-themes listed.
3. Abstracts should not be less than 200 words, with single line spacing, Arial font 12-point size.
4. All papers must be submitted electronically as an attached Microsoft word document (doc). Full paper should be mailed directly to: abstract@conita.org.ng with the title of the paper as the subject.
5. Where there are multiple authors; at least one author must pre-register to qualify for inclusion of paper in conference proceedings.
6. Paper acceptance will be reconfirmed after necessary corrections/modifications by reviewers have been fully carried out.
7. Only full papers received on schedule will be considered.
8. Selected papers may be considered for publication in an International Journals, including the Journal of sustainable Development.
All submitted papers to CONiTA 2022 must be original work of the author and may not be considered for review or publication somewhere else during the period at which such papers are undergoing CONITA review.
Important Dateline
Submission Opens on – Monday 10th, January 2022 – Tuesday 15st March, 2022.
Notification of Acceptance – Tuesday 22nd March, 2022.
Submission of Full paper – Thursday 31st March, 2022.
Submission of Final version – Two Weeks to the commencement of Conference respectively.
Sign: O.N.K. Akemu, Head, Organizing Committee